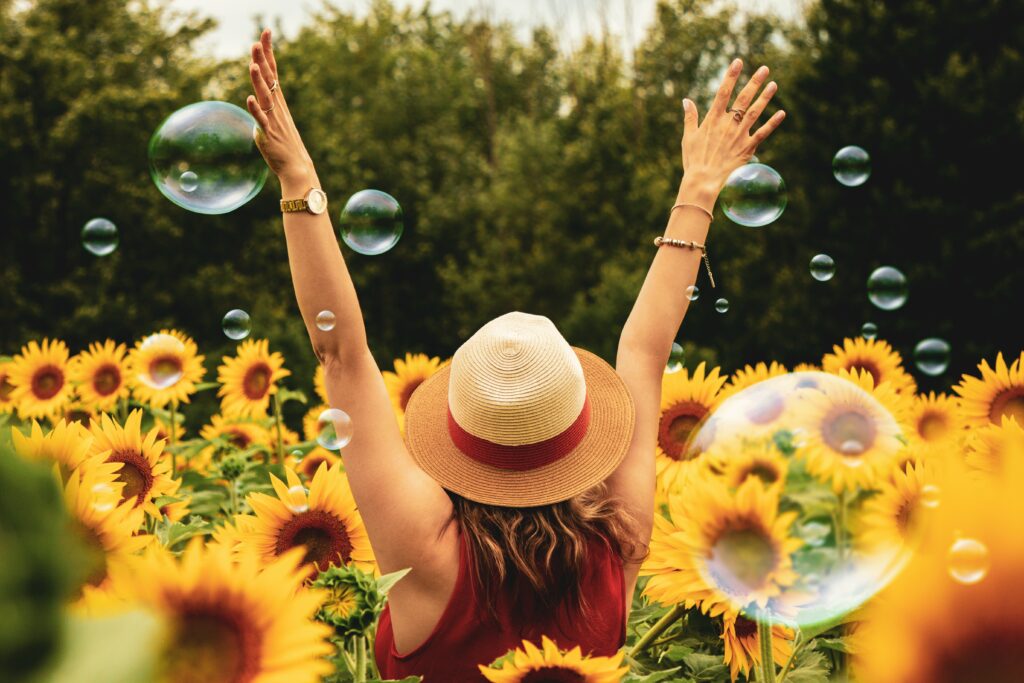 "I had QNRT with Nancy, and it was beyond fascinating, and so spot on. Starting in childhood, it was uncanny. Nancy gently led me through some hard things that happened when I was a child; and they definitely had a direct correlation to things that have happened as an adult. I left feeling enlightened and peaceful. It was a great experience." – S.S.
"In early 2019, I felt emotionally numb – as if I was under the weight of a 500-lb. mattress. I wanted to step out into a new business venture that required me to "put myself out there," both on social media and person-to-person. I felt paralyzed with fear and anxiety. I had been reading Dr. Caroline Leaf books about brain science and had a gut sense my issues were brain and thought/belief related. When I met Nancy, I had already been seeing a counselor trained in brain-spotting (a type of brain trauma therapy), so when she told me what QNRT involved, I knew immediately it would help (Nancy's flexible hours made it more convenient to see her than my therapist). After three sessions, Nancy asked if I felt any differently, and I said "all I can say is I feel lighter" (coincidentally, she told me two other people had said the exact same thing earlier that week). I felt joy again and an overall "lightness of being," more compassionate with myself. The QNRT sessions were "dead on" accurate with regard to my life experiences/core beliefs and more than once pointed to my thyroid as the impacted organ. This was not surprising, as I had been diagnosed with a thyroid autoimmune condition in 2012. The QNRT therapy was integral in releasing me from the bondage of fear and anxiety and has helped me step out into the new business venture. I feel like a new person and based on having stepped out on social media, several people have contacted me and told me they see something different in me. I'm so grateful for this therapy and plan to continue." – W.W.
"I had this done by Nancy recently, walked in with little to no clue what was going to happen, but was told to try this. Amazing is what I say after!!! Touched on triggers no one could have known about … very eye opening and positive experience for me. Will be back a few more times." – S.L.
"First few times I realized I felt lighter, happier. Core drivers hit home every time. The generational pieces made strong sense, particularly with my father. He and I had struggled in our relationship throughout my life. In the end, just before his death, he did something that felt like deep betrayal. After a few years the anger subsided, but I was not ever going to say it was okay that he did what he did. Then one morning I just felt a weight gone and realized I had forgiven him; just like that. Since then, when discussing my father, people close to me say it sounds different when I speak about him. This was a big change for me, one I am very grateful for." – S.J.
"I had no idea what QNRT was, but was willing to try it to address a childhood trauma. In two sessions, Nancy was able to remove the blocks and beliefs from holding me back from launching my own healing practice. Since her sessions, I've now leased my office space and am building my business with confidence! She is such a caring, beautiful soul, with an amazing gift; I'm so happy she's sharing it. Thank you for giving me back my life Nancy! I am so grateful for you." – T.K.
"QNRT is incredibly accurate and helpful! Sometimes there are emotional blocks to your health that develop physical repercussions. This is an incredible way to remove those from your path and experience total health – both mind and body. Plus, Nancy is amazing – highly recommend!" – B.H.